ALS / MND affects over 400,000 of the world's population and kills over 100,000 every year. The ability to speak is one of the basic human abilities and its loss may have strong emotional impact on people with ALS and their caregivers. Grief, anger, confusion, distorted sense of self, and social disconnectedness are among common reactions to the decline of speech function. Currently no treatment exists to support speech in persons with ALS. Weakening of the respiratory function is considered to be one of the main causes of anxiety in persons with ALS, and respiratory failure is the most common cause of death. Dysphagia-related complications, such as aspiration pneumonia and malnutrition, were also shown to be major causes of death among patients with ALS. No solidly researched treatment exists to maintain swallowing in persons with ALS.
While the cure is yet to be discovered, expanding supportive treatment options is essential, with the potential to improve quality of life and to increase survival in persons with ALS.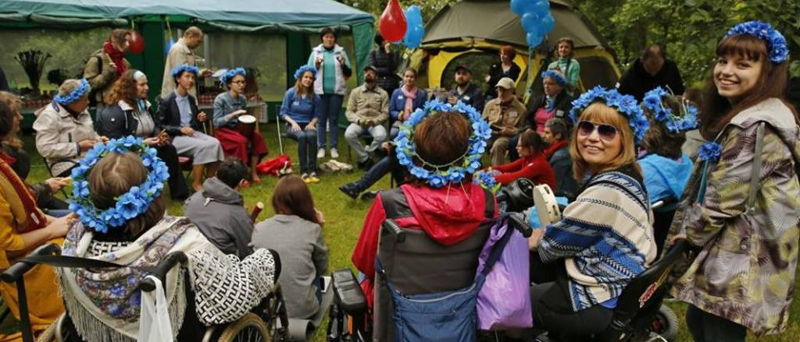 Due to the complex nature of music perception and production in humans, music therapy treatment can yield unique results, including the situations when other treatments are ineffective or unavailable. Completion of this study will allow to find out if music therapy exercises have the potential to support breathing, swallowing, cough and speech functions in early and mid-stage ALS, to determine the most effective tools to measure the effect music therapy may have on these functions, and to understand if patients are motivated to participate in music therapy research. Data acquired as a result of this research will inform and make practicable the consequent multi-centered study, fulfilling the demand for higher levels of research evidence examining factors that may prolong the usefulness of natural speech, breathing and swallowing. The results of this study will be disseminated through scientific journal publications, conference presentations and media.
The ultimate goal of this research is to create a safe standardized protocol to be used by music therapists working with people affected by ALS worldwide and to provide solid scientific evidence for successful integration of music therapy services into clinic-based multidisciplinary care approach, thus enhancing experience and effectiveness of ALS / MND treatment.
Finally, this study has a potential to further advance research on the role of music therapy in neurorehabilitation of other clinical populations, such as multiple sclerosis, stroke, traumatic brain injury, Parkinson's disease.