I have been asked this question previously, and I realize the unorthodox geography of this research may, indeed, be quite intriguing, so I think I have to make it clear here as well.
I was born and grew up in Russia, and earned my first MA degree, in Linguistics, from Moscow State University. 13 years ago I emigrated to the USA, where I pursued a degree in music therapy from Berklee College of Music (Boston). I went on to work in a variety of settings in Boston area (special education, psychiatry, oncology) and as a student clinical training supervisor at Berklee. I later advanced my training to become a neurologic music therapist and studied expressive arts therapy at Lesley University (Cambridge, MA).
After some research, I discovered that there was no music therapy profession or education in Russia, and in 2012 I started my pro bono advocacy efforts. Those led to founding MuzTerapevt.Ru – an open educational initiative for evidence-based music therapy in Russia. In this context, I was contacted by an ALS Care Centre Moscow representative, and our collaboration started. I presented the draft protocol combining neurologic music therapy and palliative music therapy methods to the team in 2013, and became an international advisor to the Centre. Since then I worked with ALS patients during my frequent visits to Russia, helped with awareness campaigns, trained and currently supervise over 20 "expressive arts volunteers" (visitors) and two music therapists working with ALS patients in Moscow and St. Petersburg.
After yet another visit and a presentation on music therapy at The Third ALS Patients' Conference in Moscow in February 2017, it became obvious to me that my "calling" was with this population. I wanted to scientifically test the ALS MT protocol I created in 2013, to be able to provide a standardized, proven manual to music therapists working with ALS MDTs around the world. In May 2017 I quit my job in oncology in Boston and applied for PhD long distance research programme at Anglia Ruskin University (Cambridge, UK). Hence, my current geography:
USA: I reside in Boston with my immediate family, where I homeschool my children and benefit from opportunities to consult with USA-based multidisciplinary ALS researchers and care providers.
UK: I am enrolled in the long distance PhD research programme at Anglia Ruskin University, where I work with Music For Health Research Centre supervisors Dr. Alex Street and Dr. Jorg Fachner whose expertise matches my scientific needs.
RUSSIA: The long-established collaboration and the familiarity of music therapy services to the patients and team at ALS Centre Moscow make this location the preferred choice for the small cohort field-work phase; medical director of the Centre Dr. Lev Brylev serves as the third (local) supervisor for the study and advises on the study design and protocol.
The fight against ALS is a global fight. I truly believe that collaboration is the key. In this light, the opportunity to embrace ALS treatment approaches in USA, UK and Russia seems an advantageous route to take.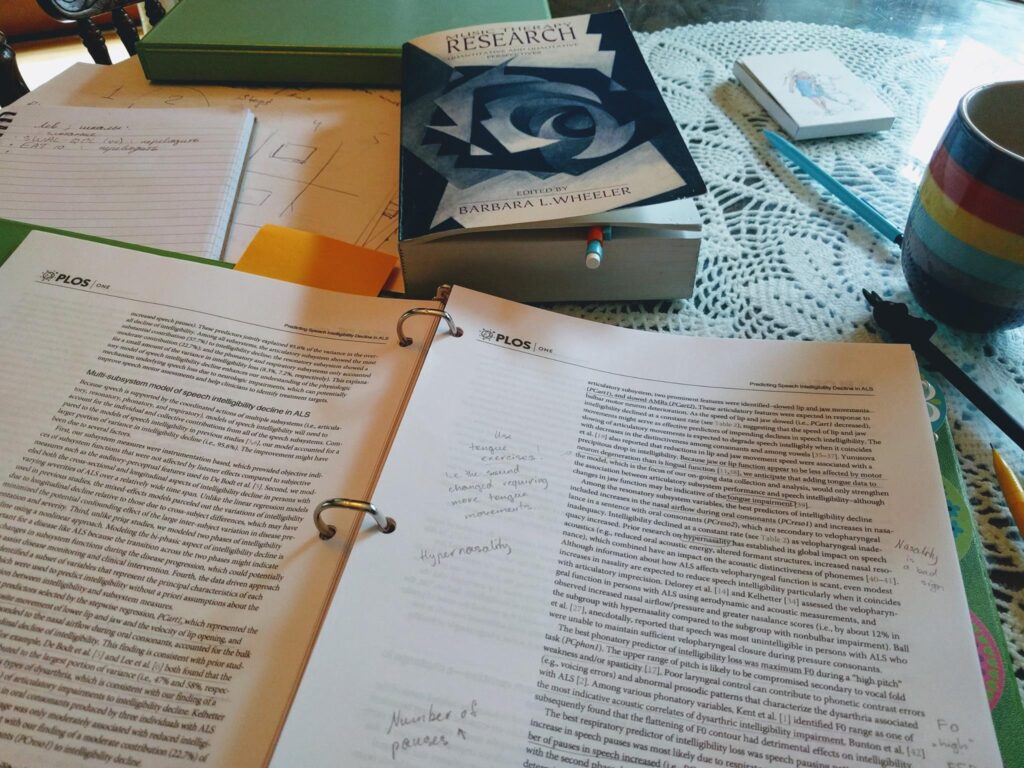 What do you think?